No matter what type of commercial property you are looking for, the leasing process can prove to be difficult. Whether you are looking for office space or retail space, there is a lot you need to know as a tenant before deciding upon a property. Most commonly, you need to know the rent and lease terms. But these aren't the only things you need to know. Our friends at SVN | Southgate Realty, LLC have highlighted some key terms all tenants should know before leasing commercial space or property. Read the article below to be fully prepared!
---
Leasing a commercial property can be a complex process. From finding the best space to eventually signing a lease after exhaustive negotiation, there is a lot for a tenant to know.
Since a lease is a legally binding, long-term financial commitment (3 to 10+ years depending on the commercial property type), it's vitally important that tenants educate themselves on its components and terminology. As, no one wants to be stuck in a lease that doesn't properly serve his or her business or financial needs.
To that end, we have outlined the critical information that every tenant should understand, and ensure is contained in their lease, before signing on the dotted line. Good luck and happy leasing!
Leasing commercial property? Know this information.
The below list includes the important components that are contained in commercial property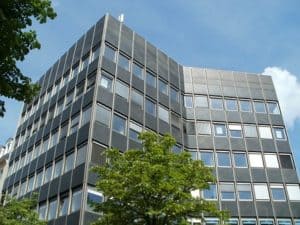 leases. Tenants should pay close attention to any and all terms regarding the below.
Rent
A lease should contain clear language on the rent cost, including information on any rent escalations (acceptable increases).
In the rent escalation clause, which increases rent on an annual basis, pay particular attention its calculation. It will either be (i) based on a percentage of the Consumer Price Index (CPI), (ii) based on increases in operating expenses and property taxes, or (iii) all of the above.
To avoid higher and higher rent prices…