One of the most important questions you can ask yourself, when signing a lease, is whether you want a long-term lease or a short-term lease. You should make your selection based around the specifics of you and your business. But what exactly do you need to know, in order to make the best possible decision? We are happy to share a blog post from SVN | Graham, Langlois & Legendre. They have already written some great content that focuses on this topic. First, they explain the benefits of signing a short-term lease. Then, they talk about the benefits of a long-term lease. We hope this information helps you as you prepare to sign your own commercial lease. However, if you have any questions about this topic, please don't hesitate to let us know. We would be more than happy to assist you!
---
Leasing commercial real estate is an important decision that can dramatically affect the success of your business. From location to square footage to budget, there are many factors that tenants must carefully consider prior to signing on the dotted line.
One of those considerations is whether to sign a long- or short-term lease. This is a very common question that we as commercial real estate Brokers are asked. And our answer? It depends on your situation.
There simply is no blanket right answer, as each option offers its own advantages.   Depending on the current, and near future situation, of the tenant's business each option can serve its needs and positively affect its bottom line.
Below we analyze the advantages of both long- and short-term commercial leases. Hopefully after reading you will have more clear picture on which option is right for you and your specific commercial real estate needs.
Reasons For Signing a Short-Term Commercial Real Estate Lease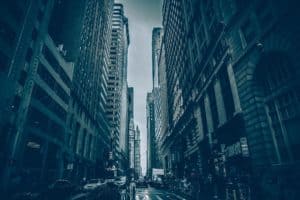 A short-term lease is defined as having a lease term of 5-years and under.
Flexibility is Important to You
Probably the largest advantage of leasing commercial real estate short-term is the flexibility that it provides for your business. Whatever circumstances change, whether it be financially, environmentally or legally, a business is can shift without having to sit through a 10 to 15 year lease.
You Have a New Business
New businesses are always unpredictable. They could be a huge success, or they could crash and burn. In fact, 8 out of 10 businesses fail within the first 18 months. Tenants who are in the first of second year of business ownership are better off signing short-term leases. This way no matter the outcome, you flourish or crash, you are not legally bound to pay rent on a….